Affordable Solar Panel Installation Company
Stop Renting Your Power And Own It! Go Solar For Zero Down
Request Free Design
Bringing Affordable Solar Installation to Your State
As Purelight Power grows, we're serving more of the United States. Want to see if Purelight is in your neighborhood? Hover over your state to find out.
Solar in Iowa
Currently serving the Des Moines and surrounding communities, Purelight Power has quickly become the go-to solar installer in Iowa.
Iowa Solar Company
Solar in Montana
Purelight Power is proud to serve the Billings community, providing a local and affordable solution for solar power.
Montana Solar Company
Solar in Oregon
Founded in Southern Oregon, Purelight Power is proud to be the number 1 solar installation company in Oregon.
Oregon Solar Company
Solar in Washington
Serving the green state of Washington, Purelight Power has quickly become the go-to solar installer in Southern Washington.
Washington Solar Company
Solar in Idaho
Serving the great state of Idaho, Purelight Power has become the trusted solar partner in Idaho.
Idaho Solar Company
Solar in Ohio
Serving the great Ohio state, Purelight Power has become a beacon of home for energy users in Ohio.
Ohio Solar Company
Save Money, Save the Planet, Go Solar!
Stop paying for dirty energy and expensive bonuses for utility company CEOs while your electricity bill increases every year. Purelight Power is the affordable solution that saves you money, increases the value of your home, and costs zero down and nothing out of pocket. The leading solar panel company in Oregon, Iowa, and Montana, Purelight Power can help you stop renting your power and save today! Hover over the images below for more information.
No Money Down
State and federal governments have incentives for homeowners to afford the switch to solar. Purelight Power adds to those savings with a program that can help you go solar for $0 down. Switch to a solar powered home today, own your power, and save!
Request Your Free Design
Save From Day One
With a solar panel system designed specifically for your home, you can save up to 94% on energy costs. Stop renting your power – Enjoy more of what you love with the monthly savings from every power bill. Purelight helps you go solar and save!
Request Your Free Design
Add Value To Your Home
Clean, renewable solar powering your home can increase its value upwards of 4%. The US is heading towards the clean energy future, don't get left behind. You can be the catalyst for clean energy in your neighborhood today!
Request Your Free Design
Request Free Design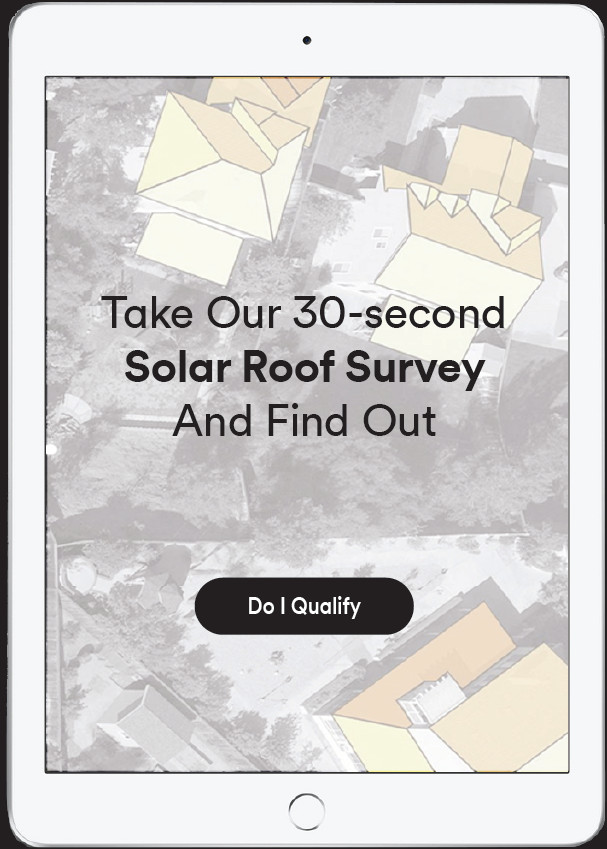 Zero Out of Pocket Switch to Solar Program
Applications closing Jan 5th, 2024
Wipe out your power bill
Up to $40,000 in savings
ZERO out of pocket costs
$0 down payment
CLICK HERE TO START
Takes only about 30 seconds
Solar Made Simple From Design to Installation!
Our simple 4-step process ensures every homeowner can install affordable home solar with ease. Hover over the sections below to learn more.
Why Choose Purelight Power For Your Solar Panel Installation
Our team strives to deliver a premium experience with total satisfaction for each customer. No stress, no high-pressure – just maximum savings. Hover below to learn more about Purelight Power's core values.
Transparency
We will never push hidden fees or contract tricks – you'll be in the loop every step of the process. Purelight Power is dedicated to building a long term, long lasting relationship with you, our customer and neighbor. We know that requires transparency and trust.
Simplicity
We strive to make the switch to solar simple and easy. To make the switch simple for homeowners, we manage every aspect of your installation. Solar can be stress-free from start to finish.
Quality
We only use industry leading solar panels and technology. Every homeowner with a Purelight Power system will see immediate added value to their home. Our high-quality solar panels and web-enabled monitoring systems marry simplicity with longevity.
25 Yr Performance Guarantee
From inverters to panels, we stand behind the quality products we install.
Power Production Guarantee
No need to worry whether or not your investment won't last, we guarantee your system will produce as it's designed to.
10 Yr Workmanship Guarantee
Purelight is committed to showing your home the care it deserves. We offer a guarantee on all work completed during installation.
Frequently Asked Questions
As the US moves away from coal and other non-renewable energy sources, utility companies are sticking homeowners with the bill for expensive updates to the grid. If your roof qualifies for solar, it's absolutely worth installing solar panels to wipe out your electric bill and save. Homeowners have seen savings the day they turn their solar panels on.
With utility rates increasing 4.7% on average each year, going solar is a smart choice to avoid losing money to utility rate hikes. When you're generating power from the sun right on your roof and using local net metering policies, you can spin your electric meter backwards and have the power company paying you.
Purelight creates a custom solar system design for each home depending on energy needs, square footage, and roof direction that is engineered specifically for total home power. For a specific system for your home, check out our free solar design – we can ensure we maximize production for your home year-round.
Each system size is different depending on the factors of the home. The total investment in your system can't be determined until your roof is analyzed by our Consultants, and a professional design is created. With state and federal incentive programs and Purelight's zero-down offer, homeowners are able to cut the cost of solar installation and go solar with nothing out of pocket.
Yes, solar panels can use both direct and indirect sunlight to generate power. During cloudy days, solar panels will continue to capture sunlight, even though they're most efficient in direct sunlight.
It's understandable that homeowners would want to know what happens if their panels are damaged during a powerful storm. Purelight Power's solar systems are rated for wind speeds up to 130 mph and hail falling at up to 50 mph. With our warranties and your homeowner's insurance, any damage should be covered. Plus, studies have found that solar panel systems actually protect roofs from everyday wear and weathering.
Top-Rated Solar Panel Installation Company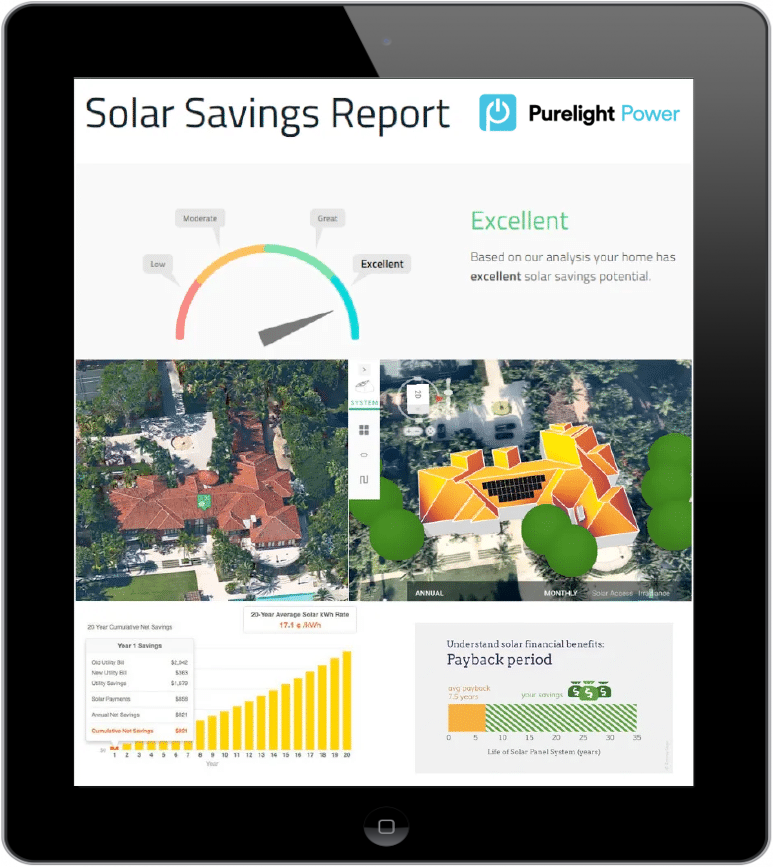 Curious How Much You Could Be Saving?
Get A FREE Custom Solar Design
By entering your phone number you agree to receive SMS from Purelight Power for deals and discounts, message and data rates may apply and message frequency varies.