Dedicated Missouri
Solar Installation Company
Stop Renting Your Power From Coal Powered Electric Companies!
Own Your Own Solar Energy For Less Money Per Month & $0 Down
We Currently Serve Solar Installation
in the Missouri City Listed Below:
St. Louis
Purelight Power is proud to serve the solar panel installation needs of St. Louis with our world-class customer service and high-efficiency panels.
St. Louis Solar Installation
Save Money & The Environment Go Solar!
Switch to solar and save money on your energy bills while helping protect the environment. Purelight Power, the top solar panel installation company in Missouri, offers a hassle-free and affordable option for homeowners to transition to solar. With no upfront costs and the ability to sell excess electricity back to the grid through net metering, going solar can save you money and increase the value of your home. Plus, you'll be supporting clean energy rather than contributing to the profits of coal companies and CEO bonuses. Hover over the images below for more information:
No Money
Down
Purelight Power's program allows homeowners to save money while transitioning to a solar-powered home. As a result, you can have a clean and energy-efficient home for a lower price with no upfront costs. Take advantage of this opportunity to save money and switch to renewable energy. Contact Purelight Power today to learn more.
Request Your Free Design
Save
Immediately
You can significantly reduce your energy costs by installing a customized solar panel system for your home. As a result, you could save up to 94% on your monthly energy bills. This can provide relief from high electricity costs, particularly during winter. Let Purelight help you switch to solar and start saving money.
Request Your Free Design
Add Value
To Your Home
Adding solar panels to your home in Missouri can increase its value and make it more attractive to buyers. Homes with solar panels are often perceived as more environmentally friendly. In addition, using solar panels can help lower energy bills, making them a cost-effective option for homeowners.
Request Your Free Design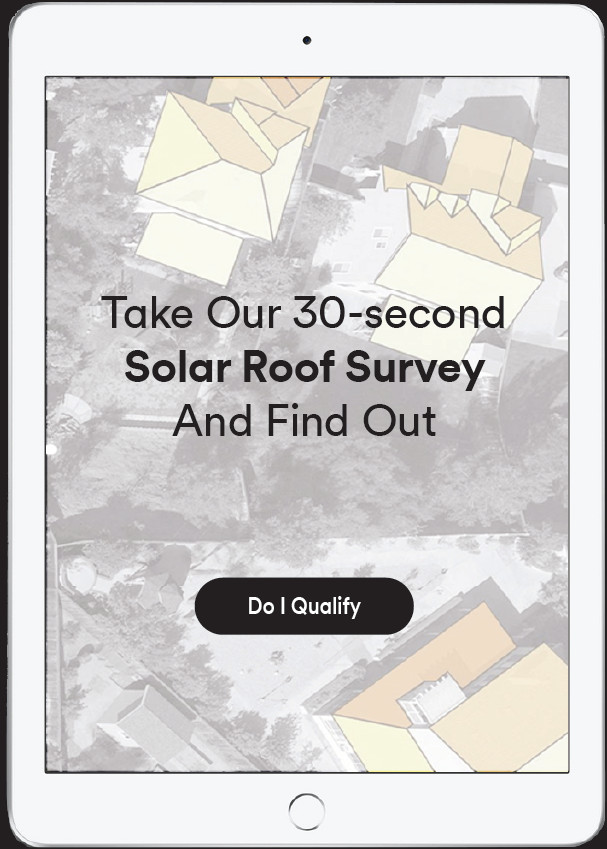 Zero Out of Pocket
Missouri Solar Program
Applications closing Oct 23rd, 2023
Wipe out your power bill
Up to $40,000 in savings
ZERO out of pocket costs
$0 down payment
Takes only about 30 seconds
Solar Made Simple From Design to Installation!
Solar energy is a simple, cost-effective way to generate electricity and reduce your carbon footprint. From design to installation, with Purelight Power switching to solar is easy and hassle-free. With our simple 4-step process, you'll be able to start enjoying the benefits of solar energy, including lower energy bills, quickly.
Hover below to find out more:
Why Choose Purelight Power From Solar in Missouri?
Missouri homeowners count on Purelight Power for solar panel installation for several reasons. First, we have a team of experienced local installers specializing in residential solar power and providing high-quality service and expertise. In addition, we are committed to helping homeowners save money on their energy bills and reduce their carbon footprint.Hover below to learn more about Purelight's core values:
Transparency
At Purelight Power, we prioritize building long-term, trusting relationships with our customers. We are transparent in our interactions and do not use hidden fees or tricks in our contracts. Our goal is to be trustworthy and keep you informed throughout every step of the solar panel installation process. We value our customers and want to be your go-to source for reliable, renewable energy.
Simplicity
Purelight Power is dedicated to helping make your switch to solar energy as simple and stress-free as possible for homeowners. We handle all aspects of the solar panel installation process, from start to finish, to ensure that the transition to renewable energy is seamless for you. Our team is focused on providing a high-quality, hassle-free experience for our customers in Missouri.
Quality
Our solar energy systems are designed to provide immediate value to your home and are built to last. In addition, our web-enabled monitoring systems are easy to use and will help you keep track of your energy production. By switching to solar energy with Purelight, you can trust that you are making a wise, long-term investment in your home and your energy future.
25 Yr Performance Guarantee
At Purelight Power, we are so confident in the quality and performance of our solar panel systems that we offer a 25-year performance guarantee. We will pay the difference if the panels do not produce the promised amount of power. This guarantee demonstrates our commitment to providing our customers with the best solar energy experience.
Power Production Guarantee
When you choose Purelight Power for your solar panel installation, you can know that your investment is protected. We offer a power production guarantee to ensure that your system will produce the amount of energy it is designed to generate. This guarantee means you do not have to worry about the performance or durability of your solar panels. You can trust that your solar energy system will provide reliable, renewable energy for years.
10 Yr Workmanship Guarantee
At Purelight Power, we take pride in our work and are committed to providing high-quality service to our customers. As a result, we offer a 10-year workmanship guarantee on all solar panel installations to ensure that our work meets the highest quality standards. In addition, we will take care of any issues during the installation process at no additional cost. This guarantee demonstrates our dedication to delivering the best possible experience for our customers.
Frequently Asked Questions
Solar panels can save a significant amount on electricity bills in Missouri, depending on the size of the system and the amount of electricity it generates. On average, a solar panel system in Missouri can save homeowners around $30 to $60 per month on their electricity bills.

Yes, several incentives and rebates are available for solar panel installations in Missouri. The Missouri Department of Economic Development offers a rebate program for solar panel installations, which provides a rebate of $2 per watt for systems up to 10 kW.

Missouri receives an average of 4.5 hours of direct sunlight daily, sufficient for solar panels to generate electricity. Missouri has some of the best solar potential in the country, making it an excellent state for solar panel installations.

It is possible to power your whole home with solar panels in Missouri, but it will depend on the size of your home and the amount of electricity you use. Contact Purelight Power, and we can help you determine the correct size system you need for your home based on usage and other data.

Yes, it is possible to sell excess solar energy back to the Missouri grid through net metering. Net metering allows homeowners with solar panel systems to sell excess electricity back to their utility company, which can result in additional savings on their electricity bills.

Solar panels are designed to last for a long time, and with Purelight Power, we have a 25-year Performance Guarantee & a 10-year Workmanship Guarantee. Giving you peace of mind knowing your system will last a long time.

Top-Rated Solar Panel Installation Company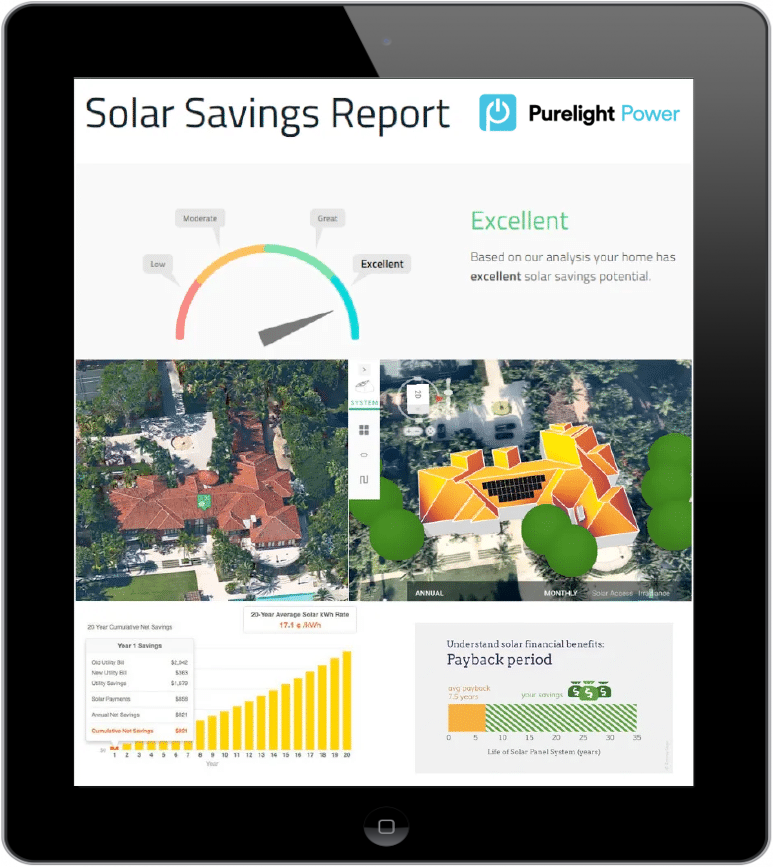 Curious How Much
You Could Be Saving?
Get A FREE Custom Solar Design